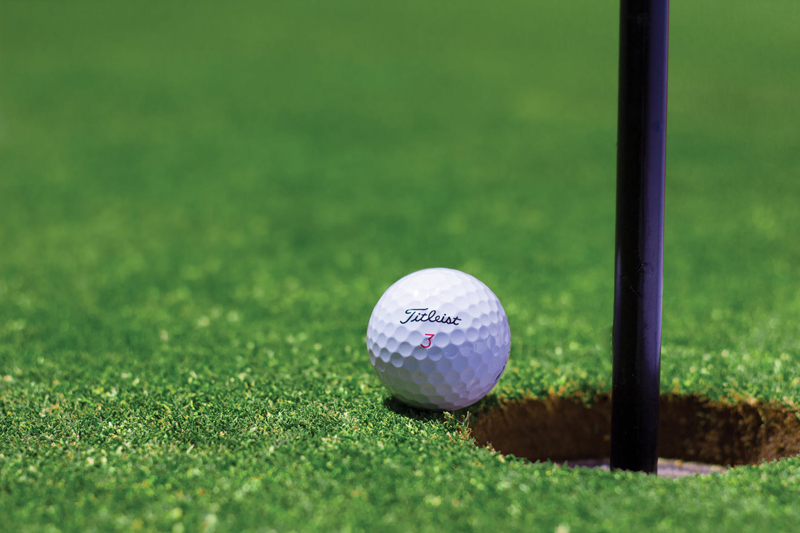 Ideas for different types of games and scrambles you can play on the golf course for fun or for a tournament.
December Golfing in Texas


This is a review of a winter golf day in Texas. We wait for the good days with sunny skies, warm and little wind. These are precious days and we enjoy them.
1,2,3 Scramble


This article explains a different Scramble game for golf. You have teams of four players score minus handicap - 1 on par 5´s, 2 on par 4´s and 3 on par threes´
2010 our Final LGA Event


A summary of our final 2010 LGA event with a Christmas Luncheon with a Chinese Gift Exchange
2012 Golf Season Has Arrived


This article covers the Mill Creek Golf Season Open for the LGA golfers. A beautiful day warm and sunny for February.
A Game called Where Am I


A review of a golf game I worked up called "Where Am I" which was a series of nine pictures along our golf course. Players had to find and record where they spotted each picture.
A Ladies Golf Game - Guess Your score!


this article explain a different type of game to play with your golf group. Since we had to play one nine holes of our golf course twice they had to do a little thinking before we teed off. Also included were three par three holes that I used for close to the pin awards.
A Mill Creek Celebration


A review of Mill Creek Golf Club and a Spring Celebration by the Mill Creek Community Association
A Par Three Event


This artical describes a special golf event by changing our 18 regulation hole golf course into a Par Three course. Interesting way to liven up your golfing group. Not as easy as you think it will be but lots of fuhn.
A Penny Here and a Penny There


Article about a game I gave to my group on Friday. Each player received 18 pennies and when she three putted she had to give other players in her group a penny. Winner was gal who came into club house with the most pennies.
A Poetic Ladies Golf Game


A new golf game disigned by Trish Johes of Australia. She is very creative in thinking up newg games for her ladies golf group.
A Request for Tic Tac Toe


A review of the game Tic Tac Toe requested by way of my email. She wanted more information about the game that I had memtioned in one of my reviews.
A Revised Golf Game.


A review of a revised colored ball golf game. A player in my group devised this game for our group last Friday. It was a team effort against a lone player as we had twosomes as teams. We all played against her score minus handicaps.
Amazing Scramble for Fort Hood Soldiers


This article explains an amazing scramble given by Boeing for the Fort Hood Soldiers for the purchase of Chinook Helicopters.
An Unusual Ladies Day Event!


Describing a different golfing event for our Ladies Play Day. Using one ball the team of three persons alternated hitting the ball until holed.
Another Church Scramble


A review of our Presbyterian Church golf scramble on Sunday afternoon on April 28, 2013. It was a beautiful day with 20 golfers and we had a great time.
Another Select Nine


A review of some golf games where you select nine holes from your 18 holes played to find a winner of the day.
Another Unusual Team Scramble


This article destribes our recently two person team scramble held at our Mill Creek Golf Club. All eighteen golf holes were made to be par three´s. The Pro shop made some interesting set up for each hole. They did have direction on our score card so we knew where to look, even then they were hard
Attention Golfers


This is an article to alert readers who have great golf game ideas they have organized for their golf group.
Australian Golf Game - Ladders


This article explain a golf game that was sent to me by Helen Reeves of Australia called Ladders.
BellaOnline Golf Games


After a tough day on the course or a long practice session at the range you may be ready for another kind of challenge so take a break and try your skill online with these fun golf word games.
Big Apple Tournament


A review of a golf game sent to me by Paulette Firestone called The Big Apple. Paulette always has such creative ideas for golf games for her group.
Careers in the Golf Industry


Whether you're a teenager, recently college graduate, or avid golf fan, a great way to stay close to the game of golf is to work in the industry.
Challenge the Pro


This article explains our last Ladies Day event where we played against our Pro. He played six holes with each group and he had to play with only three clubs.
Covert Coolers are Ready


An article about a new item a Covert Cooler for golfers who carry extra water, sodas, beer in their golf bag during their golf game.
Cross Country Scramble


Article about our Cross Country Scramble set up with an eight hole course with a par of 46 on Super Bowl Sunday
Family visit


A review of a visit by my daughter Cindy and her husband Brian for a week in sunny Texas.
Famous Golf Quotes


Take a break and enjoy some of these famous and not so famous golf quotes that are sure to give you a laugh and get you thinking about your next round on the course.
Friday the Thirteenth Game


This article explains the Voo Doo game I had for some of our golfing gals last Friday.
Fun With Golf


A review of a fun putting game played with two golfer who have been hurt and ill this winter. With nice weather we practiced putting. Then worked on Grand Opening with Pro.
Games Within the Golf Game


This article lists a variety of golf games ladies can play during their regular day of golf or even during their weekly LGA play.
Golf Games - 500 fun games to add to your Golf Game


This article describes a book that gives 200 golf games to play while you are playing golf. Fun ways to add variety and challenge to your everyday golf games.
Golf Wounded


An article about myself and two of my friends are wounded. We are better and want to start working on our golf game. This is how we are starting to get our game back.
Halloween Special


Discribing my halloween golf day this past Monday. We played the orange ball game followed by lunch for the nine ladies who signed up.
Having Fun With Golf


A review of an article in Golf Digest about having fun while playing golf. Added information about my bood Crazy Golf Games and how we have fun with golf.
Holey Moley


A review of a golf game sent to me by Paulette Firestone. This sounds like a great game if you can get your manager to cut extra holes in your greens.
How to Involve your Golfers


This article explains ways to involve your golfing friends to take part in planning the game of the day.
Identify Golf Course Game


A review of a golf course game called Identify golf course pictures while playing a round of golf.
Kattner Golf Scramble


A review of the Milt Kattner Golf Scramble held by our Presbyterian church on April 27, 2014. We do this to honor Milt who is 92 and has enjoyed golf his many years. We had four teams and a few on lookers and it was a lot of fun at the home of the Staples who live on the golf course.
Labor Day Murder Mystery Game


This article explain a golf game plus have the players figure out who murdered our Director of Golf and a Young Pro. Clues were left on each green and could be read if the team made a net par on each hole. Luncheon was served at my home after our game.
Ladies Golf Revised


This article explain a way we had to change our chairman of our weekly golf day. With no one stepping up for the job it was revised to have ladies sign up for one month. It will be her duty to be in charge of that months events.
Licorice Exchange in Golf


This is a review of a crazy golf game I dreamed up using my supply of Licorice that I purchased from a business of my neice.
Luck Be a Lady -Paulette Firestone


Another game idea from Paulette Firestone called Luck Be a Lady. This game they threw big foam dice to get the number they had to shot.
Make Plans for 2014


An article for suggestions for ladies golf ideas for the 2014 season. For those in charge of planning the 2014 golf games here are some suggestions.
May Month Duties


The article describes how our Ladies Day have divided the year to have members be responsible for the activities for that month. Arranging score cards, pay out money to winners and other prizes.
Member/Guest Golfing Event


This describes an event your club can organize to welcome guests to your club and golf course. It can be simple or elaborate and a fun event.
Milt Kattner Scramble


A review of our Presbyterian church golf scramble in honor of Milt Kattner who is 92 and was an avid golfer and loved golf.
Monopoly Game


A review of the Monopoly Game that was sent to my by Paulette Firestone of New York.
Monopoly Mill Creek Style


A review of the Monopoly game I used for or gals on Friday. I worked this up from Paulette Firestones monopoly game she used with her golf group.
More Golf Games


This article give a list of golf games that came to me from Helen Reeves of Australia. Keep note of these to try with your golf group. Will add the rest later.
More Golf Games II


Second list of Golf Games from Helen Reeves of Australia. Different versions and play on some old time golf games
Murder Mystery and VooDoo Games


In this article it give a simple discription of the Murder Mystery golf game plus my added VooDoo game for Friday the Thirteenth.
Murdur Mystery Golf Game


A review of a murdur mystery golf game that was tried in New Prague, Minnesota for their Spring Mixer.
My first 18 holes in 2012


A review of my golf games with my first full 18 holes played in 2012.
New Plans for Golf in 2008


This article explains many of the new tournaments our Pro Shop is planing for the Ladies this season.
New Year Golf 2014


A review of our golfing on New Years day 2014 with friends on a sunny windy day. We always have a good playing golf on Mill Creek Country Club.
Orange Ball Express


This article explains a golf game that players have to alternate using an orange ball for the team score. It was a Halloween game with many comments and a fun time for all.
Planning Ahead for Tee Times


This is an article on how to plan ahead and make set tee times for your group of golfers. Our extra tee times are on Monday and Friday with an appointed golfer to plan the game of the day.
Religion and Golf


An article review in the Golf Digest about religion and golf. It also brings up my experience of a church golf scramble to interest me in joining this church. Now responsible for another golf scramble
Speed Golf


A review of an article about speed golf I read in the Golf Magazine. It meant speed a contest to see who could play 18 holes in shortest time.
Tee Parties


A review of a book called the Tee Parties written by Peg Nikoden covering tournaments plans for Ladies Golf Leagues. Very informative good on all you need to knoew about tournaments and themes for these tourtnaments.
The Battle of the Grab Bags


A review of a golf game called The Battle of the Grab Bags where the players had to pick their game from a brown paper bag as well as their prize and lunch.
The Golf Game Comes Together


An article about my first game this year where I kept score. After a few months of illness and few times playing golf, it finally came together.
The Milton Kattner Golf Scramble


A review of our Presbyterian church golf scramble. It was named The Milton Kattner Golf Scramble in honor of Milton Kattner who is in his 90's and loves golf.
Think outside the box!


This article is about creating a different kind of game while you are playing your regular 18 hole. Be a little creative and think outside the box.
Tis the Golfing Season


Thanksgiving is upon us and Christmas is right around the corner. There's so much to be grateful for this holiday season and especially for the golfer in your family.
Trish Jones Golf Game


This article describes the Stableford scoring with an added touch of a card game plus Trish Jones home course.
Welcome Back to the 50's


A review of a golf event that Mary Ann Fischer sent to me from Florida. They held a fun game called Welcome Back to the 50's
Editor's Picks Articles
Top Ten Articles
Previous Features
Site Map
Content copyright © 2018 by . All rights reserved.
This content was written by . If you wish to use this content in any manner, you need written permission.
Contact Sandy Eggers for details.