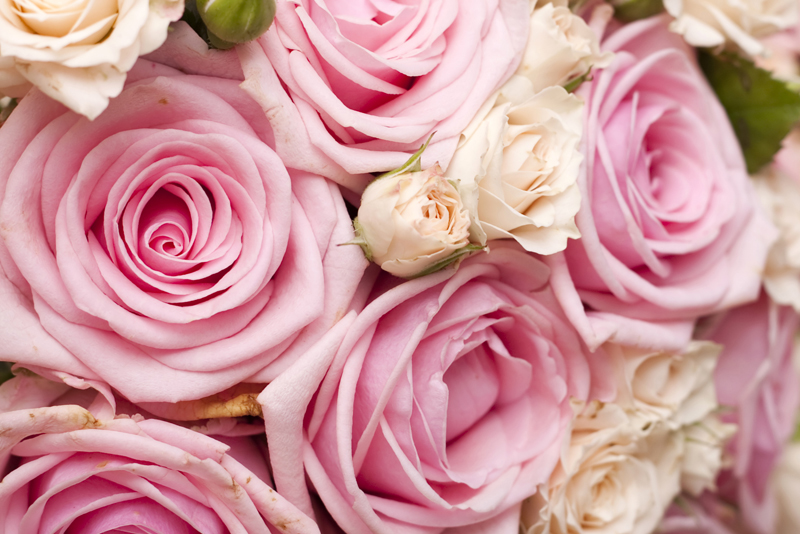 The history of aromatherapy, and Aromatherapy 101 to start, then some more advanced techniques. Recipes for you to make your own products will be given.
Aromatherapy to Transition into The New Season


Summer is officially gone and you're moving into Fall season. With all the hustle and bustle of school starting, new positions and new locations, your new season could become quite stressful. Here are a few tips to help you transition with ease.
Body Scrubs-Coffee or Lemmongrass?


It's a new year and a new you! You'll exercise and go on diets, but how will you take care of the skin you're in as you loose the weight? How about a spa oasis with scented body scrubs?
How to Activate Your Chakras With Essential Oils


Could your fatigue be a sign of chakra imbalance? Are you depressed ... physically, spiritually and emotionally drained? Yeah, a lot of people are.
How To Incorporate Essential Oils Into Your Lives


Everyday your world is full of aromatic blends but are they natural? Learn how essential oils are incorporated into your life on a daily basis.
The Building Blocks of Aromatherapy


Not only are essential oils the building blocks of aromatherapy, they are also the building blocks of a truly natural perfume. How would you begin your aromatic journey?
Tobacco Absolute, Not Just For Men


While it might just be the right note for a masculine blend, tobacco absolute will add depth and exotic intrigue to floral essential oils like Jasmine, Tuberose and Ylang Ylang. Have you ever tried it in your blends or perfumes?
Using Essential Oils On Babies


Finding the right essential oils for the Babies. Tips on using essential oils for your Baby
10 Ways To Use Herbs To Help With Fragrance


Herbs for fragrance? Yes! Most of you like the idea of having herbs in your space as a way of scenting your surroundings. 
 But how do you make the most of this aromatic and natural way to enhance your environment?
12 Months of Beautiful Scents, Part I


Introducing 12 months of essential oils for your enjoyment. January gives us Eucalyptus the expectorant and decongestant. It relieves cold and flu
3 Ways to Increase Your Energy


3 easy tips that show you how aromatherapy, breathing exercises, and yoga can give you a refreshing boost of energy!
4 Mood Enhancing Scents To Brighten Your Day


Mood enhancing scents. Did you know that scents can influence how you feel and move about your day? They not only affect your mood, your concentration, memory recall and emotions can be influenced by scents.
4 Oils For Your Essential Oil Collection


What makes you choose one essential oil over another when beginning your collection? If you're anything like me you follow your nose. Here's how I started ... what will you choose?
5 Essential Oils To Boost Your Energy


Looking for a natural way to boost your energy level? Essential oils can be blended in a variety of ways to give your energy a kick.
6 Ways to Add Floral Water To Your Regimen


Floral waters/hydrosols, not just your supercharged all natural toners. Take a look at how they're used in everyday life.
9 Known Ways To Make The Most of Essential Oils


Uses of essential oils run the gamut from body care products to aromatherapy. These wondrous plant extracts have plenty of uses and benefits known to many. Read more and discover the many uses of essential oils.
9 Plants to Stimulate and Delight Your Soul


One of the best ways to stimulate and delight your senses and soul, is to be able to enjoy the aromatic fragrances from a garden. Whether it's flowers, herbs, or shrubbery, there are so many varieties for you to choose from.
A Detoxifying Bath Using Essential Oils


We subject our bodies to various kinds of toxins each day. Check out this spa-like indulgence to cleanse, refresh and detoxify...in your own home!
A Guide to Using Scents


We've all heard of psychotherapy, oxygen therapy and now we have scent therapy. You may know it as aromatherapy. However it's known to you, scents are used to balance your mood and your mind, nourish your body and revive your spirit as an overall appreciation of its beauty.
A Love Affair With Lavender


Essential oils have a way of attaching themselves to people and places. Take a few minutes and allow me to share an experience I had with Lavender. Maybe you've had a similar experience and ...
A Purifying Facial Mask Using Essential Oils


Enjoy deliciously fresh skin all year long with mask that will help you have smooth,radiant, glowing skin.
A Rejuvenatingly Fragrant Facial Massage


Release facial tension, increase radiance and purify your skin with this refreshing step-by-step guide to the ultimate facial massage.
A Simple Guide To Essential Oils


We hear about them, like to talk about them, love to smell them but what are essential oils?
A Tub For Two


Have you ever wanted to spend some quiet time with the one you love? A tub for two is a great place to start. Great ideas for you in the article this week.
Adding Essential Oil to Your Massage Blend


While exercise, nutrition and a lifestyle change are extremely important to your health and well-being, massage can have a profound effect on you as well. Get recipe ideas for making your own massage oils.
Adding Fragrance to Your World


Have you ever thought about all of the different aroma's you encounter on a daily basis? What does the world of scent have in store for you?
Alternative Uses for Essential Oils


In a time when health care is either too expensive or you don't qualify for it because of known illnesses, essential oils are making their way into the health care arena as alternatives to the world of medicine.
An Aromatic All-Over Body Mask


Immerse yourself into blissful aromas with this exotic all-over body mask that's designed to smooth, revive and tone your skin.
An Herbal Spa Garden at Your Fingertips


Have you ever thought about growing herbs? Did you know that you can do this in pot gardens? And … some of the herbs you grow can be used for more than just cooking. Revitalize your senses with the healing properties of herbs in your spa garden.
Aphrodisiacs ... Scenting Your Lingerie


Looking for a way to add fragrance to your most personal possesion? Learn how to scent your lingerie in minutes.
Are you Falling in Love With Autumn Scents?


Autumn scent blends can make you and your house smell oh-so-good. Yes it's that time of the year when the air turns crisp once again for a lot of you and your choice of scents change.
Aroma in A Cup


We've learned over time that aroma and the beauty of fragrance doesn't always come in a perfumed shaped bottle. Have you ever considered planting your own tea garden? Try these recipes of freshly grown herbs and flowers.
AromaBeauty, How to Create Facials that Smell Good


Aroma beauty - aromatherapy, they're one in the same, just for your face. In the world of essential oils, you can create aromatic skin care products that will work wonders for your face.
Aromatherapy - On the Rise Again


Are you looking for a way to restore balance in your body or enhance the beauty of the smell in your surroundings. The use of Aromatherapy can help you achieve both. Read more ...
Aromatherapy - The Gateway to Perfume


This article is about a discussion that I had with professional friends this week about aromatherapy, essential oils and the roll each plays in our choice of fragrance. Do you know how aromatherapy works?
Aromatherapy and Essential Oils Make Great Blends


In a world of chaos and stress, the beauty of essential oils are being used in every aspect of natural living from altering our moods to scenting our bodies. Take a closer look at the bond between aromatherapy and essential oils.
Aromatherapy and How We Use It In Skin Care


Just by its name you know that the word Aromatherapy has something to do with scent. Often defined as aroma by scenting it literally means Fragrance Therapy. This article discusses the use of aromatherapy when used in skin care.
Aromatherapy and Its Use for Stress Relief


Aromatherapy and Its Use for Stress Relief - Stress alters the way you think and takes hold of your mental and physical state. Learn how to change that using essential oils.
Aromatherapy and the Work Place


Aromatherapy is a wonderful way to bring scented pleasures into your work space. Read about some of the essential oils that make great blends for work environments.
Aromatherapy And Why It Works


Is it possible for essential oils and aromatherapy treatments to influence your mood and feelings? How would you answer this question? I've shared some feedback, read on ...
Aromatherapy and Your Emotional Well Being


We all experience challenges in life, whether we consider them good or bad. Some of these challenges can wreak havoc on our emotional and spiritually well-being. Aromatherapy can assist us in being able to find solutions in balancing our emotions and spiritual selves. Read on to learn more ...
Aromatherapy and Your Work Environment


Your work environment is just as important as your home environment. So it makes sense that you can also apply the principles of aromatherapy into your office setting to improve your work life.
Aromatherapy Blends


You know that aromatherapy is in essence a therapy session by way of scent? How about a session? Unlike the traditional chase lounge with the therapist, you get to experience it via a warm bath, a body massage or ...
Aromatherapy for Holiday Stress


Holiday stress got you going in circles? Have no fear, your essential oils are here!
Aromatherapy For Reflexology


Have you ever had a foot massage? How about one with a great smelling oil or sultry scented lotion? Aromatherapy is a great way to enhance a reflexology treatment. Just a few drops of an essential oil added ...
Aromatherapy in Your Kitchen


Is your pantry full of herbs and spices. Here's a new way to experience aromatherapy.
Aromatherapy, How To Make A Great Synergy Oil


Aromatherapy is a great way to improve your overall health and well-being. It can be used to treat a variety of conditions. Essential oils are often used in synergy oils, which are blends of two or more essential oils.
Aromatherapy, The New 21st Century Calm


Aromatherapy is nothing new. As a matter of fact, it's the old/new way of finding calm in the over stressed and high anxiety world of today. Can aromatherapy be your new calm in the 21st Century?
Aromatherapy, Why Is It So Important To Self Care?


Aromatherapy is the practice of using essential oils to promote physical and mental well-being. Essential oils are highly concentrated plant extracts. Together they can have a powerful effect on your emotions and moods, as well as your overall health.
Aromatherapy-Balancing and Uplifting


In a world where fragrance and aromas rule our space, most of us don't even acknowledge their presence. Does Aromatherapy bring balance to your mind, uplift your spirit and personal space?
Aromatic Oils [Update 2021]


The power of aromatherapy lies in the fact that essential oils not only have chemical structures that allow them to heal your body, but that they possess unrivaled aromas with the ability to alter your emotions and move your spirit.
Base Oils For Your Essential Oils


As a rule of thumb, essential oils must always be diluted in a carrier or base oil. Find out which one works best for you!
Bath Salts and Their Beautiful Scents


Anytime your body or muscles ache, bath salts are always top of mind for remedies and solutions. The lure of a warm tub of water filled with bath salts and an alluring scent will provide your tired body and sore muscles with a wonderful healing experience. Read more ...
Beat Stress with Aromatherapy


When it comes to stress relief, you shouldn't miss out trying is aromatherapy. Aromatherapy makes use of essential oils which are basically plant extracts. Many essential oils can be used to relieve stress but the most popular in this category are lavender, chamomile and rose. Learn more ...
Beautiful Scents in Your Body Scrubs


It's time to get your body beach ready by scrubbing away all the dead skin cell buildup from the winter season. What better way to do this than with a body scrub. Learn the benefits and make it happen.
Beauty and The Bath


Bathing can be looked at as therapeutical in and of itself. Not only does a warm bath offer you a sense of renewal, your body and its muscles relax, your mind wanders and you give way to utter and complete tranquility. Learn more ... get recipes ...
Beauty and the Bath Tub


How can you find beauty in your bath tub? One of the many benefits of water is to restore your body. Add a little scent and salt to the water and ...
Beauty Tips For Healthy Looking Skin


There's nothing like looking into the mirror and seeing how wonderful you skin looks. Essential oils play a very important role in the holistic approach you take to beautifying your skin. Here are a few tips to help you keep it that way.
Bergamot for Beauty and Wellness


Bergamot, the citrus oil that's great for skin! Although it's not talked about a lot, it's used in both beauty and wellness industries.
Body Scrubs to Transition Your Summer Skin


Body Scrubs can help you transition your skin from Summer to Fall. Body scrubs can also give your skin that soft as a baby's bottom feeling. Try the recipe and tell us what you think.
Body Scrubs, A Luxurious Way To Great Skin Results


Body scrubs ... what a wonderful way to get great results for your skin. What are body scrubs? Can they help you have soft, smooth and luxurious skin?
Boost Your Beauty With Essential Oils


At one time essential oils were only associated with aromatherapy. Now they are an internal part of the beauty world. You'll find them in everything from spa products, to household products to skin and body treatment products. Test a few recipes ...
Boosting Your Energy Using Essential Oils


While I've never played into the superwoman role, I found myself living a very stressed lifestyle a few years ago. This caused a health challenge. Learning how to use essential oils and herbs helped me find answers back to health.
Bust Stress Wide Open with Essential Oils!


Did you know you can use essential oils to help you create the mood you desire and release stress? Learn which oils can give your soul an empowering boost!
Can a Relaxing Bath be the Secret Weapon to Calm?


A relaxing bath is fast becoming the mantra for many of you looking to water for stress relief or to find your calm.
Can a Tea Bath Make You Feel Oh So Good?


Tea baths. Who would ever think that you could do so much with tea and a tub. Known more for it medicinal properties, tea has been used for ages to help with health and wellness challenges.
Can Aromatherapy Help Ease Anxiety and Fear


Aromatherapy for Anxiety and Fear? We all get stressed and this can produce anxiety and stress. Fear is another level. At the time of this writing the Corona virus is having a global impact. Can you find calm using aromatherapy?
Can Aromatherapy Help Remove Bad Odors In A Room?


Aromatherapy Remove Bad Odors In A Room? It depends on the bad odor. The use of essential oils and other fragrant materials can be used to freshen the air and eliminate unwanted smells.
Can Aromatherapy Help With Stress?


We all get stressed. and in today's society, women seem to have been given a triple dose and then some. Enter aromatherapy. Don't believe me? Try it!
Can Aromatherapy Really Help In Stressful Times?


Aromatherapy and its use of essential oils, has become a key component in natural healing within the past year. Why do you think that's so? For starters, the global pandemic that began in 2020 created a snowball effect of stress.
Can Aromatic Blends Help You Relax and Stay Calm


Using aromatic blends of essential oils is a great way to enhance your well-being and health. With all of their wonderful properties of calming, relaxing, reducing anxiety as well as to stimulate, no wonder we run to them for comfort.
Can Essential Oils Help Provide The Ultimate Bath?


There are a lot of people who love taking baths. In fact, some people even say that they can't live without them! If you're one of those people, then you know how important it is to have the perfect bath ingredients.
Can Essential Oils Work Magic in Your Life?


Essential oils and magic. The question is often asked, do essential oils work magic in your life? If you've ever used essential oil, you'll often feel its magic is working in your space.
Can Fragrance Be Good for Health and Wellness?


We all want to smell good. Can the fragrance we choose be good for our health and wellness?
Can Fragrance Be the Answer to Aromatic Delight?


What is fragrance? It's defined as a pleasant, sweet smell. That pleasant, sweet smell can be anything from a rose to fresh ground coffee. The word fragrance is often used interchangeably for perfume or scent.
Can Herbs and Oils Provide A Delightful Scent?


Herbs and oils can provide a wonderful scent, especially for your home. There are many ways to use them ... homemade beauty products, aromatherapy ...learn more
Can Peppermint/Eucalyptus Make Great Bath Salts?


We all get sore muscles from time to time. Peppermint and eucalyptus essential oils make a great combination for muscle relaxing bath salts. What are the benefits?
Can Rosemary Make a Great Study Buddy?


Rosemary herbs or essential oils have been known to make a great study buddy. Whether it's back to school time or you're trying to brush up on a bit of information you haven't read in a while, rosemary can possibly help.
Can Scents Enhance Your Body Butters?


When you hear the term "body butter" what do you think of? For me it's a luxurious whipped cream, thick in consistency, that when scented, it will have you immediately searching for more. Learn more about scenting body butters with essential oils for your skin type.
Can Vanilla and Lavender Be Perfect for Summer?


While the summer season may already be filled with a variety of sweet and refreshing scents, some of you might find that adding a bit of vanilla and lavender can really help to enhance your overall atmosphere.
Can You Relieve Holiday Stress with Scented Baths?


There's nothing more pleasurable than stepping into a warm bath filled with your favorite scents. So if holiday shopping's got you all worn out, step into the world of a long relaxing bath.
Can You Scent Your Way to Beauty and Wellness?


Ever thought of scenting your way to beauty and wellness? Essential oils and aromatherapy allow you to do just that. Essential oils give you the substance that's extracted from the plants. Did you know that not all plants contain essential oils? For years, I didn't.
Cardamom and Ginger, Do They Make A Great Bath?


If you're looking for a luxurious and aromatic bath, cardamom and ginger make an excellent combination. Cardamom's sweet-spicy aroma blends beautifully with the sharp notes of Ginger to create a unique scent that is both comforting and invigorating.
Carrier Oils, the Perfect Mate for Essential Oils


Carrier oils. You'll find that most essential oils are diluted using carrier oils. The exception might be lavender oil.
Changing the Way You Live With Essential Oils


Living with essential oils has become a way of life for a lot of us. Yes, essential oils can help with skin issues, hair challenges and tummy aches.
Changing the Way You Feel Using Scents


At some point and time in your life, you've been mesmerized by an aroma that whiffed past your nose. What if the smallest measure of a scent could help with changing the way you feel?
Citrus and Nectarine, Body Scrub for a Queen


Have you prepared your skin to show off its best Glow? Time to allow your creative side to meet the fruits of summer. A natural way to remove dead skin cells from your body. Here's a recipe for you.
Clear Bad Vibes with Aromatherapy


Negative energy/bad vibes are bound to hit all of us at one point or another. There are many ways to get rid of negative energy using aromatherapy. Learn more about it here.
Clear Energy With Aromatherapy


Whether we're smudging ourselves or the rooms in our most frequented space, it's a good idea to clear the energy. Get more details.
Comfort of Frankincense and Myrrh


There's nothing like the smell of Frankincense and Myrrh. They are two of the gifts from the Three Wise Men at the birth of Christ but see what else Frankincense and Myrrh are used for.
Creating a Scented Bath For Your Feet


Whether it's from running a marathon or shopping the mall at Holiday time, your feet will welcome the comforting care of a hot foot bath. Read on and find out how to create a great foot bath for your feet.
Creative Uses for Essential Oils


Essential oils have become a vital part of our grooming process because of the wide range of therapeutic benefits they offer. Discover some of their uses as you read this article.
Curing Yourself With Essential Oil Products


Is it possible to cure yourself with essential oil products that you can actually make yourself? If you take a look at how the ancestors dealt with discomforts in the body, a lot of what they used were remedies they made themselves. Learn more ..
Do Essential Oils/Aromatherapy Make a Good Team?


Essential oils and aromatherapy can make a really good team. Essential oils are at the core of aromatherapy. Yes, you can have aromatherapy through food or a walk in the garden. Yet it's the essential oils, singular or blends, that take everything to the next level.
Essential and Carrier Oils What Makes Them Unique?


Essential oils and carrier oils go hand-in-hand when it comes to blending. What makes them unique? Working together, they have the ability to ensure that you to get the best results for your skin and hair care challenges.
Essential Oil and Water the Secret to a Great Bath


A bath always conjures up the thought of relaxation. Even though you know its primary role is to cleanse your body. What makes a good bath, Great?
Essential Oil Recipes for Diffusers


Scented candles are great but if you haven't tried diffusing essential oils, you are really missing out on a lot. I've shared some great recipes, give them a try and tell us what you think in our fragrance forum.
Essential Oils and How They Are Used


Essential oils have gained respect in industry's across the spectrum from beauty to home decor. But how exactly are they being used?
Essential Oils and How We Use Them


Nurture and nourish your skin with this easy and indulgent banana facial!
Essential Oils and Their Energetic Uses


Did you know that essential oils give and receive energy and that professional workers use them in different ways? Take a look at how natural healers use essential oils.
Essential Oils and Their Many Uses


When you think of essential oils, typically, it's more about aromatherapy or perfume than kitchen cleansers or food additives. They cross all sorts of boundaries and today we'll see some of their many uses.
Essential Oils Are Liquid Gold


Looking for an alternative method of relief for sore muscles, aches and pain? Essential oils could possibly be the answer.
Essential Oils for Beauty and Wellness


Essential oils. It's 2021 and we've arrived into the Age of Aquarius ... so we're told and essential oils are still with us as "alternative" methods for beauty and wellness. Why do you think that's so?
Essential Oils for Common Ailments


There's more to essential oils than keeping you calm or giving you a good night's sleep, they can also provide relief to common illnesses.Before stocking up on essential oils, know which ones are appropriate for you to consider. Read on to learn more.
Essential Oils for Feminine Beauty


Most women like to idea of smelling good enough to eat and capturing attention with their feminine beauty using essential oils. For those of you that like smelling seriously sexy and don't mind grabbing a person by the noose and snatching them into your web of scentual blends ...
Essential Oils for Great Skin


Essential oils have amazing benefits. It seems there's nothing a little tinted bottle of essential oil can't do, including what many of us dream of – help in having great skin. Read on to learn more.
Essential Oils for Stress Relief


Working through a somewhat stressful time in your life? Here are some solutions made with essential oils to help you relax .
Essential Oils For Your Well Being


The use of essential oils is not new in the area of well-being,they're just being treated as if they've recently been discovered. Here are four basics that you can have in your essential oil first aid kit.
Essential Oils on The Go


Ok, so you can't work a trade show, in comfort, with your fingers burning. American Express reminds you to never leave home without it, the card that is. While it's a great idea, I also suggest you never leave home without your essential oils.
Essential Oils That Ease Emotions


Has stress and other life challenging emotions come into your life lately? Discover essential oils that could help you relieve your stress related emotions
Essential Oils the Foundation of Aromatherapy


In the world of aromatherapy, it always comes back to the essential oils. They are what true practitioner's use. What essential oils would you choose to have in your home?
Essential Oils Used When Caring For Your Skin


Your skin is very much alive and is as vital as your heart and lungs. So, the question now becomes how do you take care of your skin without the toxins? Natural essential oils are your answer.
Essential Oils, Do They Really Work?


Do essential oils really work when used or is it just a myth? Most of the people I speak with about essential oils have a love affair with them. When ever there's a challenge with the use of the oils, it's usually because the person using them has done so in an inappropriate way.
Essential Oils, Get the Most Out of Every Drop.


No longer confined to massage oils and yoga classes, essential oils are being used in skin care, hair care, health care and aromatherapy.
Essential Oils, How To Benefit From Their Use


Essential oils have powerful multidimensional properties that can provide a valuable alternative to conventional drugs. It is said that they can help in relieving buildup of stress, tension, anxiety and depression. Is it possible that you might be able to benefit from their use?
Essential Oils, Old & New


Chatting with a friend can enable you to get re-acquainted with your essential oils. When's the last time you sat with a fried and had an aromatic experience?
Essential Oils, Simple Ways to Use Them


Simple and elegant in their aromas, Essential oils have been used in so many areas of our lives. Explore the many uses as I highlight how essential oils are being used in our lives today.
Essential Oils, Take Me Away!


Want to be taken away by the beauty of essential oils? Adding essential oils into the bath allows you to absorb them into your skin. You can also benefit from their soothing, calming and rejuvenating properties.
Essential Oils, The Unusual Suspects


As a skilled aromatherapist and perfumer, do you share a love of essential oils and have an adventure to immerse yourself in a quality blend? Some of us have a tendency to work with the familiar, which means we don't try new things and in this case new oils. Here are the unusual suspects!
Essential Oils, Why Do We Use Them?


Why do we use essential oils? Is it for spiritual, scenting or therapeutic reasons? Whatever the reason, they make a great addition to your pantry when it come to creating beautiful scent blends. Read on to learn more about why we use essential oils in our lives on a daily basis.
Essential Oils– Aroma by Scenting


We all like a product that smells good and helps in relaxing our minds. Using essential oils, helps in achieving these results. Learn the benefits of using essential oils in your personal and work space.
Eucalyptus Oil and Its Many Benefits


Eucalyptus is the go to oil for decongesting your chest and nasal passage during cold and flu season. But did you know that it has so many other great things that it does?
Find Balance with Rose Essential Oil


Did you know that the Rose is associated with the Heart Chakra? Rose essential oil has a balancing effect on your entire body and a reputation for relieving mood swings and depression. Learn more as I talk about Rose Essential Oil and its use.
Finding Hormonal Balance With Essential Oils


If you've ever had a night sweat, a crying moment for no reason or found your mood suddenly change and you couldn't control it, you've probably experienced a hormonal imbalance. I recently read a book by Dr. Mariza Snyder, The Essential Oils Hormone Solution. Here are a few take-a-ways.
Floral Waters, An Alternative to Scents


Not everyone can wear perfumes. Floral waters also known as hydrosols can offer great alternatives. See what other uses they offer.
Fragrances - Using Them As Spiritual Tools


Have you limited your fragrance experience to perfumes and foods? Has your encounter with essential oils given you a 'spiritual' experience?
Fragrant Natural Sunscreens for Skin


The summer sun can give your skin a beautiful bronze glow. You also know that the harsh ultra-violet rays can wreak havoc on our skin. Dry and sun-burned skin will benefit from this nourishing and aromatic blend. Tell us what you think!
Frankincense - Calm, Relaxing and Restorative


What does the Solar Eclipse of 2017 have to do with frankincense essential oil? Could it be it's calming and tranquil feeling experienced by viewers? Want to know the answer?
Frankincense and Myrrh


Frankincense and myrrh are known for being gifts of the Magi to the New Born King.Yet their usage goes back to first century Rome when solders were said to have consumed 2800 tones of frankincense and 550 tons of myrrh yearly. How can you used them today?
Gardener's Aromatic Salve


Time to start something new. Could gardening be in the plan? If so, you're going to need skin care products to take care of your hands as you work with Mother Nature. Learn the beauty of essential oils as you work your garden and ...
Geranium Essential Oil, Not Just For Menopause


Geranium is one of the oils we consider a go-to-oil when menopause comes to mind. Why? Because the use of geranium essential oil has been known to balance our hormones as women. Guess what?! It's not just for menopause. learn a little bit more ...
Get Radiant Skin and Hair Using Essential Oils


Want healthy and radiant skin and hair? Keep your skin and hair looking healthy with this simple guide to essential oils. Experience the pure essence in your beauty products.
Getting Your Skin Ready for Its Spring Debut


Is your skin ready for its Sprint Debut? Not to worry! Here are two recipes to help you transition from winter to springtime skin.
Ginger and Its Aromatic Essence


Ginger is often referred to as the "universal medicine". I touch on a personal encounter with ginger and how it's often used in our lives on a daily basis.
Giving Body Scrubs and Butters as Holiday Gifts


There's nothing like a body scrub to remove dead skin cell build up after the winter months. Why wait until after winter. Here are a few ideas for you to consider.
Hand Sanitizers The Natural Way


Have you ever thought of making a hand sanitizer that's a little more skin friendly than the sheets or bottles we buy at the store? Here's a recipe to help you accomplish that.
Has Aromatherapy For Self Care Come Full Circle?


Aromatherapy is the practice of using essential oils to promote physical and psychological well-being. Two of the most popular essential oils for self-care include Lavender oil and Peppermint oil.
Helichrysum, Beauty Oil for Your Skin


Looking for a sleeping giant in the world of essential oils? Meet Helichrysum! You might know it as Immortelle or Everlasting, here are a few tidbits to introduce you to how it can serve you.
Herbal Sugar Scrub for Luscious Body Care


We make it a habit of taking care of our face and hair but somehow the skin from the neck down, is often neglected. Here's a great recipe for you to try.
Herbal Teas and Their Beautiful Aroma


The flavorful aroma of an herbal tea blend can be so satisfying to your palette and your nose. Enjoy the beauty of herbal tea blends, whether it's to sooth an upset stomach or ...
Holiday Room Sprays


There's nothing like holiday cheer and the beauty of fresh pine, cinnamon, vanilla and peppermint. One way to hold on to the beauty of these aromas is to create room sprays and diffusion's. Here are a few tips.
Home Spa! Great Idea.


Ooooo, ahh, any day is a great day at the spa. Can't take the time out of your busy schedule today? No worries, let's keep it in house. You can create your own spa-like environment and at least take a nice long soak in the tub. Looking for ideas, keep reading.
Honeysuckles For Your Bath


There's nothing like taking a morning walk and having your senses embraced by the beautiful aroma of honeysuckle. It's breathtaking! Have you ever experienced its beauty in your bath?
How Essential Oils Can Help Love and Heartache


Essential oils, love and heartache. What a combination these 3 make. Essential oils are used for a lot of things. Did you know that love and heartache are on the list?
How to Add Fragrance To Your Kitchen With Herbs


Fragrance in the kitchen, how can this be? When you bring herbs into your kitchen, you're bound to have a fragrant experience. After all, herbs can take your cooking to the next level.
How to Clear Bad Vibes with Aromatherapy


Want to clear bad vibes? Thought about using aromatherapy to help you out? Negative energy is bound to hit all of us at one point or another. It manifests itself in many ways – chronic stress, inability to focus, or an illness that keeps coming back.
How To Create A Fragrant Bath


Do you suffer from insomnia and nightmares? I believe in the power of the bath. Yes a bath has power. There are also sleep pillows, scented candles and essential oils that will help you naturally restore the gentle transition into sleep.
How To Create Essential Oil Blends For Your Skin


Have you ever had a spa treatment and wanted to take the product home and relive the experience? Remember that scented body scrub or the aromatic facial massage, they were all part of an experience that keeps calling you back for more. Suppose you could recreate those blends and ...
How To Create Water Magic Using Aromatherapy


How do you find peace after a somewhat busy and stressful day? If you're anything like me, you create water magic with aromatherapy by immersing yourself into a tub of relaxing water filled with essential oils that will allow you to give a long sigh of letting go. Discover more ...
How to Enjoy Fragrant Teas for Health and Wellness


There are tea lovers and coffee drinkers. Both will have an extended conversation as to which is better for your health. What do they have in common? Their beautiful aromas.
How to Find Beauty in the Bathtub


You can always find beauty in your bathtub. Turn your bathtub into an oasis for releaving tired muscles and sore back pain.
How to Find Magic in a Bath with Essential Oils


Finding magic in your bath is simple when using essential oils. Some people will want to complicate this process. What could be more relaxing than lounging in a bath tub with essential oils?
How to Gain Emotional Stability With Aromatherapy


Emotional stability is just one of the things we're looking for in the world today as we navigate the current crisis. Aromatherapy is one of the alternative modalities to help with this.
How To Get The Best Results Using Essential Oils


Essential oils are a great way to add scent and ambiance to any room. These highly concentrated scents can be used in beauty products, potpourri, candles, reed diffusers, or simply sprayed into the air. How much to use is key.
How to Have Essential Oil Magic in Autumn


Essential oil, magic and Autumn go together like chocolate, peanut butter and caramel. Of course you can have one without the other, however, it's the blend/combination that makes it work so well.
How To Make Scented Spa Treatments


When we think pumpkins and cranberries, it certainly brings to mind festive meals with family and friends during the holiday season. But how about creating great scented spa treatments for your face and your body all year long.
How to Prolong the Shelf Life of Essential Oils


Looking for a way to extend the shelf life of your essential oils? In this article I discuss the basics of what's needed to protect the shelf life of your essential oils.
How To Protect Your Hands With Scented Salves


There are many options for protective topical treatments that are specifically designed for your hands. One of the most popular products is scented salves, which not only protect your skin but also smell amazing. 

How to Relieve Stress/Anxiety With Aromatherapy


Stress and anxiety seem to be the partners of the day. There's an elephant in the room. Its the global pandemic of The Coronavirus.
How To Revitalize Your Bath With Essential Oils


Essential oils at bath time. There's nothing like them when immersing yourself into a tub of warm to hot water
How to Safely Use Aromatherapy Oils and Products


Aromatherapy is a commonly seen concept in society today. However, just because it's commonplace does not mean that it can be taken for granted.
How to Scent and Make Bath Salts ... Excited?!


Bath salts are the staple for any at home spa retreat. They're easy and fun to make. They can easily add aroma to your tub experience, as well as provide therapeutic solutions to sore muscles and stiff joints.
How to Scent Your Way Through Practical Self-Care


We used to think of self-care as a long hot bath, a spa retreat or a weekend escape with the girls. And while this still holds true, self-care is so much more.
How to Snuggle Up With Blissful Essential Oils


Snuggling up with an essential oil blend is great anytime of the day. Whether it's with a scented candle or your diffuser, the aromatic blends will surely mellow you out or lift your mood.
How to Spend Time at Home Smelling Great Scents


Spending time at home smelling great scents should be nothing new to you. After all, using scents to fragrance the home has been done for centuries.
How To Start A Fragrance Business


Have you ever thought of yourself as someone, that sells fragrances? It's highly possible, you know. To find out how you might get started ...Read On
How To Turn Scent Spills Into Room Freshners


How do you recycle spilled oil blends and still enjoy their beauty? Find out what happened to me when I thought I'd lost a beautiful oil blend.
How to Use Aromatherapy for Children


Aromatherapy has been known to help with anxiety, stress and depression. The world is still in the throws of a global pandemic. While most adults are coping, to say the least, children may not be expressing how they really feel.
How to Use Aromatherapy for Winter Blues, Awesome


Winter blues got you in a rut? Aromatherapy might be able to help you ease through that.
How To Use Aromatherapy in a Time of COVID


Aromatherapy in essence, is therapy by way of scent. There's no better time than now to reach out and take hold of a calming scent to help ease your mind.
How To Use Aromatherapy to Calm in a Pandemic


Aromatherapy is the art and science of using aromas as therapy. When under stress or anxiety, aromatherapy has been used as an aid to calm. We're in the beginning stages of a global pandemic. We need to try everything we've got to help relive the stress and anxiety.
How to Use Aromatherapy to Relieve Stress


Aromatherapy has been used to relieve stress and anxiety for centuries. When you think of aromatherapy, typically it's the use of essential oils that come to mind. And while this is true for most of you, a slow walk through a floral garden can provide the same relaxing feeling.
How to Use Awesome Fragrances in Everyday Life


Most of you, use fragrances in everyday life. From your shampoo to your body wash, a fragrance of some kind is in you midst. Only a handful of you have allergies when it comes to fragrances/perfumes.
How to Use CBD and Essential Oils for Health Care


CBD and essential oils are combining forces in the health and beauty industry. Spas are adding new services to their listings to help clients with all types of challenges.
How to Use Essential Oils for Babies


Are you looking for a way to bring calm into your babies life? Have you tried essential oils for babies?
How to Use Essential Oils for Beauty and Wellness


Essential oils are finding their way back into the space of beauty and wellness. They are a gift from the natural world and some of you believe they capture the spirit of the plant.
How to Use Essential Oils for Common Ailments


Essential oils and aromatherapy are fairly synonymous to stress relief. There's more to essential oils than keeping you calm or giving you a good night's sleep. They have also been known to provide relief to common illnesses.
How to Use Essential Oils for Just About Anything


Learning how to use essential oils has become a huge subject of study this year.
How to Use Essential Oils to Detox and Protect


Essential oils are often associated with good things. They smell good, can help you relax and a lot of them are used in foods we eat. They're also used in daily intentions from meditation, to detox, to protection and spiritual blessings.
How To Use Essential Oils to Fight Bacteria


There are many antibacterial items that are commercially available today. Whether it is soaps or wipes ...
How to use Essential Oils to Relieve Aches


Essential oils, aches and pain ... well they go together like peanut butter and chocolate. You've been slathering essential oils or had them slathered on your body since you were a child. Diluted of course.
How to Use Essential Oils to Scent Your Products


Essential oils to scent products? Oh Yeah! We typically think of scenting as a way of making perfume. This is just one product that can be used when wanting a scented item. Skin care, hair care, and body care products are all items that use essential oils to scent them.
How To Use Functional Fragrance To Help Your Mood


Functional fragrance. What is it? It's more than just a pleasant smell. It's the concept of using natural fragrances to affect your mood and enhance your overall well-being. It's all about aromatherapy ...
How to Use Lemongrass as an Awesome Disinfectant


Lemongrass is one of those essential oils that has incredible uses. In today's environment where everything has to be about disinfecting and sanitizing, it's the perfect oil to bring to the limelight.
How to Use Natural Essences for Energy and Calm


Natural essences can be used to energize as well as for calming and relaxation. How do you find such in a fragrance?
How to Use Peppermint Oil for Daily Help


Peppermint oil, the tummy fixer upper. At least that's what a lot of you use it for. There's so much more to peppermint oil than for upset stomachs. Here are a few suggestions.
How To Use Scented Body Oils As Super Moisturizers


One of the benefits of massage is that of getting your skin super moisturized when the masseuse uses natural oil. You can provide this same service to yourself as a self-massage when you use body oils as you step out of the tub or shower. Learn about natural oils that nourish and scent your body.
How to Use the Basic Gift of Aromatherapy in Life


What is the basic gift of aromatherapy? You've all heard about it, or read about it and how it can help you do so many things in life. The basic gift of aromatherapy is the ability to use scents.
How to Use Vanilla In Cool Weather Scents


If you're a fan of cool weather scents, then you must definitely include vanilla in your fragrance collection. Vanilla is a scent that evokes warmth and comfort.
Hydrosols , The New Aromatherapy?


The beauty of the hydrosol aroma is just as captivating as the aromas of an essential oil. How can they be used in your aromatic world?
Hydrosols – Are They Really Aromatherapy?


Hydrosols, are they as good as what we know to be "real" aromatherapy? Read on and find out what they are and how they are used.
Immortelle, A Goddess Experience!


I was visiting with a friend yesterday, she's my friend that shares my world of essential oils. When I walked into her space I thought, my how you've grown. We disappeared into a world of pure essential delight.
In Love With Scents


Surrounding your self with scents and aromatic blends, isn't hard to do. If you have a favorite scent or blend that you like, you can fill your environment with it at any time.
Is a Good Fragrance Still Worth the Purchase?


Is a good fragrance and perfume, for that matter, still worth the purchase? Whether you buy it or purchase the ingredients to make it. You can't go wrong. Let's face it, nothing beats the smell of a beautiful scent.
It's Time To Rescue Your Skin From Winter Weather


Winter weather is wreaking havoc on your skin. Your face gets more attention than the rest of you. So why not give extra attention to the rest of your body. There's no better way than with a full body scrub. Scented of course.
Lavender and Rosemary A Supermarket Find


Has a flower or two called out to you when shopping in the supermarket? Hear their call and listen.
Lavender Bringing Peace to Your World


Looking for a way to create peace and calm in your world. Give Lavender a try. It's a well known and loved scent that has many uses.
Lavender, The All Purpose Essential Oil


Did you know that Lavender is one of the base oil for most perfumes? It's also great for skin care and burns. Learn more about Lavender ...
Lavender, The Most Used Essential Oil


Why is lavender used more that other essential oils. It's a powerhouse when it comes to reducing stress, relieving pain, improving circulation, disinfecting wounds and providing relaxation. Learn a bit more about lavender.
Lemongrass & Vanilla for Baking and Skin Care


Sounds good, I'll have a slice with one scoop. Oh, I thought we were talking about pound cake and ice cream. Ok, so I can have the aroma without the....
Making New Friends With Aromatherapy


Is it aromatherapy or the law of attraction at work? Perhaps they go hand in hand. Here is a description of how I used aromatherapy and meditation to start bringing some needed change into my life.
Mandarin Essential Oil


I'm sweet and tangy, I have floral undertones and I can soften dry skin? What else can It do? Allow your curiosity to guide you to the answer as you read this article.
Massage Oil A Natural Remedy


Massage oils have been used for centuries as remedies for aches and pain. Do you use them?
Me and My Essential Oils in The Midst of the Storm


Me and my essential oils can be a rather selfish way to begin a sentence. Yet, it's the perfect beginning for someone who wants to put their health, tranquility, joy and calm first.
Men, Their Skin and Aromatic Blends


Do scents make sense to men? Men are actually looking for essential oils and botanicals for skin, hair, body care and wellness needs.
Metaphysical Aromatherapy


There's more to aromatherapy than meets the eye, or nose. In this article we explore the metaphysical aspects of aromatherapy that can be simply applied in our everyday lives.
Mother Nature, The Original Aromatherapist


Have you been outside lately? Notice any changes in the aroma in the air? The smell of honeysuckle, lavender or the stench of a skunk? Say hello to Mother Nature, the original aromatherapist.
Natural Gift Box Sets for the Holiday Season


The holiday season is just around the corner, so what better gift to give than the beauty of a gift box set. Filled with essential oil aromas, everything from bath salts, to soaps, to perfumes and room fresheners. Natural scented gift boxes are a great idea, read on and learn more.
New Beginnings With the Help of Aromatherapy


Learn about the benefits of working with aromatherapy and candles to help you move forward into new beginnings..
Oils and Herbs to Rid Insomnia


Having trouble sleeping? Restlessness at night? Difficulty staying asleep? These could all be signs of insomnia. Here are a few herbs, oils and spices to help you along the way.
Orange Oil


Orange oil is a great addition to your kitchen and your perfume. How will you add it to your mix?
Pamper Party! You and Your Significant Other


Pamper Yourself with a Soothing Scented Massage or a tub for two. Either way it will be worth the experience.
Peppermint Essential Oil and Its Many Uses


Peppermint essential oil is used in everything from foot soaks to toothpaste. It's a big winner when it comes to personal care products. Use these recipes to whip up a batch of refreshing mist for health and body.
Peppermint Essential Oil, Why It's Good in Scents


Peppermint essential oil is one of the most popular and versatile oils available. Its clean, refreshing scent makes it a popular choice for many different products, from scented candles to air fresheners. Peppermint oil also has a number of benefits that make it good for your health.
Peppermint Oil for Ethnic Skin and Hair


Soothe your skin with this refreshing and aromatic pick-me-up! Peppermint Oil ... learn about what it can do to enhance the beauty of your skin and hair.
Perfumes - Giving Flight To Your Emotions


Perfumes have always been used to seek or provide pleasure. They enhance our emotions. Does what your nose tell you make life worth living?
Perfumes and Aromatherapy


To those of you looking to discover the beauty and power of essential oils, there's no better way than learning how to blend them. You'll learn the power of aromatherapy as it's expressed in the use of perfume. Learn more
Perfumes in Bloom


Floral perfumes will be top of mind because of all the blooming beauties. There's nothing like a natural floral perfume made with essential oils. Two recipes for you to try.
Pumpkin Seed Oil for Beauty


Pumpkin seed oil (PSO) is rich in vitamin E, zinc, omega 3- and 6- fatty acids as well as antioxidants, therefore it has tremendous benefits for your skin and hair. Here's a great skin care product for you to make.
Reducing Stress With Bath Teas


A bath in and of itself is a great way to relax and help melt away the stress of the day. Enhancing your bath with a little herbal blend is even better. Enter the Bath Tea. Learn a bit more as you continue to read.
Release Your Mental Powers


Accept that you are unique! By being creative, you will express what is yours entirely - your special individuality!
Restore and Renew Your Energy With Aromatherapy


When coupled with exercise, diet, and other aspects of your health routine, aromatherapy can be a very effective tool in restoring your energy level.
Restore and Revive With Aromatherapy


There's nothing like an essential oil to lift your mood, revitalize your skin or help you to relax in the mist of chaos. Here are a few ways to restore and revive your skin, your mood and your entire body.
Rosemary - The Essential Oil of the Week


There's nothing like baked chicken or steamed vegetables seasoned with fresh rosemary, and the beauty of its aroma as it glides past your nose. But what about blending it with other essential oils for your hair and skin?
Rosemary Oil & Herbs For the Holidays


I was shopping for paper towel and found fresh Rosemary and Sage plants. What a great surprise! And no it wasn't your typical health food store chain. Is fresh, natural and organic finding its way into your traditional shopping environment?
Rub a dub dub, Let's Make a Fragrant Scrub


Cleanse, tone and detoxify your face and body with tips and techniques about scrubs
Sage, Grandma's Remedy


I'll be your Grandmother's have lot of stories about sage. It's a particularly resilient plant and with enough light, preferably sunlight, it can pretty much take care of itself.
Scent Therapy and You


Using scents as a way to soothe the sometimes savage beast in you is a wonderful thing. These tidbits of how scents can nourish, enhance your environment and provide a tranquil space for you, will hopefully spark the creative side in you.
Scent Trails and The Beauty of Their Essence


Scents, whether they're from perfumes, room sprays, diffusers or oil blends have a way leaving a scent trail. Have you ever left a pleasant scent trail as you moved through a crowd?
Scent Your Way Back to Normal With Aromatherapy


Scent your way back to normal? What we can all try to do is bring in scents that are familiar and remind us of what we deemed as normal, especially before the pandemic.
Scented Blends for Winter Skin


This weeks article will focus on scented blends for winter skin. It's a given that if you live in climates where the wind will slice and dice your face as you turn the corner, your skin is going to need a little TLC.
Scented Foot Baths


Did you know that your feet are extremely important to the health of your body? Essential oils and some sea salt can be the making of a great relationship with your feet. Explore the recipes for great foot care and share them with friends.
Scented Homemade Hand Creams for Healthy Hands


If you're a gardner, during the summer months, your hands help you with everything you do. In this article we'll take a look at ways to protect your hands and nails with a great smelling hand cream and cuticle oil.
Scented Spa Treats for Beauty/Wellness


What if you could bring the elements of scented spa treatments into your own bathroom, be it large or small? Here are a couple of recipes for you to try.
Scenting Your Way To Beautiful Feet


Four to six inch stiletto heels are pretty in photo shoots but not for your feet. Create a foot mask and have an ahhhh moment with your feet.
Scents for Vitality


Stimulate your senses, reawaken your body and mind, create a reviving atmosphere that will be both physically and spiritually revitalizing with natural essences.
Scents in Bloom


Spring is in the air! That means you're about to experience the beauty of scents in bloom. Here are three popular ones, what's blooming in your area?
Scents of Summer


Learn about Lemon and Spearmint Essential oils and how they can beautify your skin, uplif your spirits or quinch your thirst.
Self Care - How to Feel Amazing Using Aromatherapy


Self care, Yes it's very important. I've been seeing these two words pop up a lot lately. Especially when it comes to women's health. I've been told by many elder women over the years, that if you don't make time for yourself, everyone suffers.
Should You Avoid Essential Oils During Pregnancy?


Protecting both Mother and child, some essential oils should be avoided during pregnancy. Discover the oils that are on that list.
Slenderize and Detox With a Seaweed Bath


You work hard to keep fit. You eat right. You try to lead a clean lifestyle. Is there something more that you can do to improve your health and looks? Yes, you need to detox as well to get rid of the accumulated wastes in your body.
Soaking It All Up In the Bath


Bathing is and has always been a beautiful moment for engaging with the element of water. Try the different type of baths mentioned and tell us what you think.
Spearmint & Eucalyptus Two For the Road


Looking for the perfect scent to take to the beach? A scent that's a great combination for creating a relaxing, tranquil and sensual environment. To learn more, read on...
Spice Up Your Beauty Regimen


Spices and beauty, oh my! What if you combined the industries of food and beauty and had a chance to use them as skin care products to enhance your beauty regimen? Here are a few spices to consider.
Stimulate and Invigorate With Essential Oils


There's nothing like needing a pick me up that will stimulate and invigorate your mind, body and soul.
Sweet Honey and The Lips!


This home-made aromatic honey lip balm is just what you need to protect and heal chapped lips. Your face can also benefit from the use of honey, find out how!
The 4 Elements and Essential Oil Blends


Celebrate beginnings or endings
The Aromatic Beauty of a Soothing Milk Bath


In the spirit of warm weather and the quest for soft, smooth and radiant skin, what better way to pamper yourself than with an exotic fizzing milk bath that will also soothe away all your stresses and bring delight and serenity.
The Awesome Myths and Tips About Essential Oils


Essential oils, also known as EOs, are the foundation of the aromatherapy industry. These highly concentrated aromatic plant extracts are leading the way and are the most exciting trend in plant medicine.
The Beautiful Aroma of A Home Apothecary


What does an herbalist and aromatherapist have in common? The environment in which they work. Explore the common ingredients found in their apothecary and used by the two of them.
The Beautiful Scent of Beauty Products


Honey kissed lip balms, scented body splashes … these are just two ways to use scented beauty products. Why would you want to scent your beauty products? One reason is that they make you smell so good.
The Beauty of A Scented Body Mask


There's nothing like a body treatment. So why not treat yourself to a full body mask. They can deep cleanse, soften and smooth your skin all while providing you with a refreshing aromatic treatment.
The Beauty of Geranium Essential Oil


In a world of scents and aroma Geranium Essential Oil, is not to be overlooked or taken lightly. Explore the beauty of Geranium and learn a few tidbits about how it's used in the world of scent.
The Beauty of Lemongrass Essential Oil


Have you ever used and experienced the beauty of Lemongrass? What do you know about it? Learn about Lemongrass and some of its benefits and uses.
The Beauty of Scented Liquid Soap


Finding beauty in liquid soaps. Soap is an everyday part of our lives. Like deodorant, if we don't use it, the aromas that exude from us wouldn't be so pleasant. Liquid soaps can make life simple and are easy to make.
The Benefits of a Sugar Scrub


I'll bet you didn't think you'd ever see the day that sugar would be considered good for you. I guess that all depends on how its used. Even though your skin is the largest organ of your body and absorbs everything that's put on it, when used in a body scrub, sugar can be quite beneficial.
The Benefits of Aromatherapy and Massage


Have you ever had an aromatic massage? Journey with me as I share my experience and the wonderful choice of oils used by the therapist.
The Benefits of Essential Oils and Aromatherapy


Most people don't realize the many benefits that aromatherapy can bring into your life. Do you? You'll find tips for purchasing as well as oils that are known to reduce stress as you read on.
The Benefits of Orange Essential Oil


Taking life too seriously, take a whiff of orange essential oil. It's certainly uplifting but it will also help you relax. Enjoy the article as you find other benefits of using Orange essential oil.
The Benefits of Rose Essential Oil


If you're looking for the "Oil of Love", you've found it. Rose essential oil will bring a man to his knees. Cleopatra showed you how to do it with Mark Anthony.
The Benefits of Using One Essential Oil at a Time


When it comes to essential oils, there are a lot of different opinions out there about how to use them. Some people believe that you should mix several oils together. 
Others believe that you should only use one oil at a time. Let's learn more.
The Holiday Gift of Scent - Always Works!


Who doesn't enjoy a beauty scent. If you haven´t already discovered the soothing, healing powers of essential oils and aromatherapy, there´s no time like the present to get started.
The Importance Essential Oils for Self Care


Are essential oils important for your self care? Are you waiting on permission to be compassionate to yourself? Stop waiting!
The Intriguing World of Patchouli


Long before the Hippie Era, Patchouli was used in Far Eastern countries for medicinal purposes. The 60's 70's gave Patchouli an awakening and revitalized it's use. Learn more about Patchouli and how to use it in today's space.
The Key To Relaxation


If you haven´t already discovered the soothing, healing powers of essential oils and aromatherapy, there´s no time like the present to get started. Your mind, body -- and nose -- will thank you.
The Magic of Ayurveda Aromatherapy


Ayurveda has been popping up in my space for some years now. I'd acknowledge its presence and put it off to the side to come back to. Recently a book came into my view, The Magic of Ayurveda Aromatherapy. I could no longer ignore Ayurveda.
The Power of a Scented Bath


We all recognize how certain scents have the ability to evoke memories and arouse certain emotional reactions. But there's nothing like experiencing those memories in a tub filled with warm water and a beautiful scent...
The Rose-A Symbol of Beauty and Wellness


What's so special about the Rose? While volumes have been written about this flower and the beautiful oil it produces, here's a brief overview of the two main oils gotten from its flowers.
The Scent of A Man


Locker rooms, sneakers, dirty clothes piled high on a chair in the corner of the room ..... those are some of the scents ....
The Scent of Beautiful Skin


As more and more of you are looking for natural solutions to skin-care woes, essential oils will definitely enter into the equation. Here are four oils being used in the world of skin care.
The Scented Beauty of Milk Baths


Herbal blends, sea salt and powdered milk. You got it! The perfect beginning for a soothing milk bath. Indulge yourself with recipes in this article.
The Secret To Smelling Good


One thing I know about working with child, you'd better be honest and ready for questions. Try working with a group using essential oils and watch the magic of scenting come to life. Here I share my experience ...
The Wonderful Benefits of Essential Oils


Discover how combining this "magic plant" with the healing properties of select essential oils can add volume and shine to your hair.
Top Ten Essential Oils for Aromatherapy


Discover the top 10 essential oils used in aromatherapy for stress relief, skin care, hair care, to boost energy, confidence and more.
Treat Your Entire Body To Some R & R


What will you do to bring some well-deserved tranquility into your space? You've made it through the stress of the holidays. Got all your shopping done, everyone liked his or her gifts and now it's time for you. Spa Treatments!
Uncover The Sensuous Woman In You With Scents


Provocative potions and sultry scent blends are what discovering the sensuous woman in you are all about.
Uplifting Your Mood with Scents


Feeling tired and mentally deflated? Then it's time for you put some pep back into your step by using scents to uplift your moods.
Using Aromatherapy to Navigate Through Stress


I always reach for my essential oils when I'm stressed. They don't add pounds to your waist like like fatty and sugary foods, nor do they damage your internal organs like cigarettes, alcohol and drugs. Here are a few to consider.
Using Aromtherapy for Scent Combinations


Aromatherapy as natural perfume? Why not! Have you ever created a blend to treat an emotional condition using the practice of aromatherapy and Really liked how it smelled?
Using Clays to Beautify Your Skin


Clays have been used for centuries as a method to help beautify your skin. They can protect your skin and hair from the sun. Read on to learn more about the use of clays when used in beauty regimens.
Using Essential Oils for More Than Their Scent?


Have you ever wondered if there was more to essential oils than just their scent? It turns out that these potent plant extracts can be used for a variety of purposes, both in the home and for your health.
Using Essential Oils for Natural Beauty


Do you use a face cleanser? How about the oil cleansing method. That's right, using oil to cleanse your face. Yes you can actually use oils to cleanse your face, dry, oily or combination skin. Read more about it ...
Using Fragrance to Enrich Our Lives


We experience fragrance everyday, for some of us it a pleasure, for others it's a nightmare. What is a fragrance and how can they be used to enhance our lives on a daily basis?
Vanilla and Chamomile, Can They Help You Relax?


Vanilla and chamomile? In the world of natural fragrance and aromatherapy, these two oils are known to help with calming and relaxation. Both of these oils have their own unique scent. When used together, they can create an even more calming aroma.
Vanilla Essential Oil, Oh So Sweet!


Vanilla !!!! When we think of vanilla we typically think of ice cream, chocolate icings, deserts and your grandmother's pound cake.
Was it Love at First Sniff With Vetiver?


Vetiver, do you love it or hate it at first sniff? Just as with Lavender, when I first smelled it, I didn't like it. What's your experience?
We Love Our Scents


We love our scents, our fragrances and aroma's. Some of our natural resources that provide essential oils to make them are being threatened with extinction. Take a look a three that top the list and alternatives that can be used instead.
What Are 4 Things to Know About Essential Oils?


Essential oils have become the belle of the ball since the arrival of COVID. No, they are not meant to replace traditional medicine. What the naturalist and aromatherapist would like to see is acknowledgement for what they've been known to do.
What are Best Essential Oils for Stress Relief?


Stress seems impossible to avoid these days. Whether you are starting to work from home or simply thinking about coping with the 'new normal', it's inevitable to feel the sudden kick of muscle tension, headache, and fast heartbeat.
What Are The 5 Best Essential Oils For Stress?


Essential oils can be a great way to reduce stress and anxiety. There are various essential oils that have been proven to help with relaxation, calming the mind and body, reducing tension and improving your quality of sleep.
What Are The Best Benefits of Using Aromatherapy?


Do you realize that some of the best benefits that aromatherapy can bring come from simply smelling the oils? It's the beauty of the aroma that each oil brings with a whiff.
What Are The Best Essential Oils for Aromatherapy?


Aromatherapy is the practice of using essential oils to promote well-being. The aromatic compounds in these oils can have a powerful effect on the body and mind and can be used to support physical, emotional, and spiritual health.
What Scents are on Your Spa Menu?


When you want to relax and take a break, what do you do? Going to the spa is sure to show up on the list. Fruit facials, skin softening scemted body scrubs and relaxing massages are all part of the menu. Learn more about spa menus ...
What's a Household Without Lavender Oil?


No household should be without Lavender essential oil. It's a known fact that Lavender essential oil is the be-all, end-all, go-to oil. Do you have Lavender in you space?
What's the Best Use For Lavender and Coconut Oils


Lavender and coconut oils are no strangers when it comes to beauty and wellness. Lavender essential oil and coconut as a carrier oil, make great partners. Read on to learn more ....
Why Do We Use Essential Oils?


We're always slathering some scented oil, butter or lotion onto our body. Essential oils are the base of every scent. Why do we use them?
Your Scented Bath Time Ritual


Have you been wanting to get-a-way but just haven't found the time? Break free from routine and nourish your body and soul with an enchanting fragrant bath time ritual.
Your Summer Survival Kit


Summer´s in full swing, which means sun exposure is likely taking its toll on your skin and hair. Add these "must haves" to your beauty travel bag to keep yourself looking and feeling great all summer long.
Editor's Picks Articles
Top Ten Articles
Previous Features
Site Map
Content copyright © 2018 by . All rights reserved.
This content was written by . If you wish to use this content in any manner, you need written permission.
Contact Juliette Samuel for details.